Florist Bridgewater, VA
Are you looking for a florist in Bridgewater, VA? Give our flower shop a call at +15408286291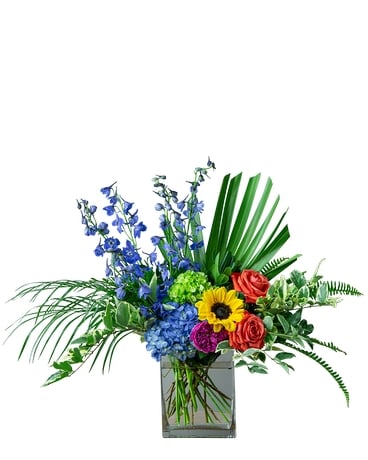 The Best Florist Near Me
Cristy's Floral Designs & Flower Delivery is a florist in Bridgewater, VA. A florist chooses an assortment of flowers, plants, greens, and various other floral items. Then, they join them together in a beautiful arrangement.

While they are ordinarily seen in notable events, they are also used in day-to-day life. These involve catered events, home and business decor - and even just because.

Florists are seen to carry a more distinct sense of creativity. They have the same innovative streak as artists, musicians, and writers.

Florists are a part of the most important parts of people's lives! They have a part in life's special occasions. This entails birthdays, weddings, funeral services, and other celebrations.

Moreover, they tend to be inventive, ingenious, and intuitive. For some, particularly local business owners, they can even be enterprising and ambitious.

Florists are also called floral artists, floral arrangers, floral designers, and flower arrangers.

Florists put their energy into helping customers express themselves. They help customers choose the most ideal bouquet for all celebrations. Whether it's a birthday, Valentine's Day dinner, business events, or funerals - there is certainly something for everyone!

Call Cristy's Floral Designs & Flower Delivery the flower delivery experts in Bridgewater, VA or surrounding areas today for your free estimate or if you have any questions, give us a call at +15408286291

Find A Florist In Bridgewater, VA
Florist
Floristry involves cultivating and caring for flowers. It also includes hand-picking flowers and creating floral arrangements.

Floristry is joining flowers and plants into an artistic arrangement. Then, florists insert them in vases, containers, baskets, and flower pots.

They produce all sorts of floral arrangements for their clientele. This may be bouquets, wreaths, sprays, vase arrangements, or even table centerpieces.

For each order, florists make certain that the flowers go with the client's specific needs. This is a big part of why their work is known as "floral design" or "floral art".

Florists also need to have experience in numerous areas to enter the field. These include the following: crafting of a variety of flower arrangements, care and storage of fresh flowers, Production, selling, and trade of flowers, Sale and promotion of floral products.

Our Floral Services
Large Inventory Of Fresh Flowers
Tropicals
Plants
European/Dish Gardens
Contemporary and Traditional Arrangements
High-style Floral Arrangements
Funeral Designs
Greeting Cards
Silk arrangements
Extensive Gift Line
Candles
Why Choose Cristy's Floral Designs & Flower Delivery Services?
Flower delivery is a core service offered by flower shops. Clients often look into their assortment of flower arrangements online or in-store. Customers' purchases are then delivered to a recipient's office or home address.

Committed to giving customer satisfaction, florists make the effort to explore their needs. They give clients only the most perfect flowers and arrangements.

This means ensuring that they last for more than just a handful of days. And every floral designer knows that trying to always keep flowers fresh is and needs to be their # 1 concern.

They crafts floral arrangements for different events.

Florists also help decorate outdoor and indoor venues for every kind of party. They fill places with lively flowers according to the customer's needs.

There are typically two kinds of floral designers when it comes to the art of floristry.

Florists can work with pre-arranged models for their flower arrangements; this is helpful when selling floral arrangements online or in flower stores.

Florists can also make their own arrangements. These floral arrangers typically take commissions to do floral arrangements for particular functions.

Beyond that, florists are also in charge of caring for flowers. From florals to foliage and greenery, they must know how to care and manage their products.

Florist In Bridgewater, Virginia
Are you in the Bridgewater, Virginia area and are looking for a business that does flower delivery near me? Are you interested in having fresh flowers delivered? If the answer is yes, you have found a great resource to take care of all your florist needs. We are the best florist in Bridgewater, Virginia. No arrangement is too big or too small for us. We provide full-service floristry services.
A flower designer or a floral designer also called a florist, is an expert on the art of floral design. With every floral arrangement they make, they have the customer's choices in mind.

Flowers try to illustrate the emotions that people need to show. Helping share those emotions is a big component of a flower designer's responsibility. They have to make sure people use the best kinds of flowers during an emotional time of their lives.

Flowers thrive in various weather and seasons. Floral designers need to be familiar with which kinds are in bloom at a distinct time. They highlight special flowers for each season and explain the explanation of each kind.

Flower preservation is one other skill that a flower designer should master. Once cut from its roots, florists need to accomplish every step it takes to see to it that the flowers remain lifelike. This competency, along with how elegantly they arrange floral designs, marks the true quality of a flower designer.

Bridgewater is an incorporated town in Rockingham County, Virginia, United States. The population was 5,644 at the 2010 census. It is included in the Harrisonburg, Virginia Metropolitan Statistical Area. Bridgewater, Virginia coordinates at 38.389748,-78.966504.
Florist Bridgewater, VA - Free Estimates - Call Today +15408286291